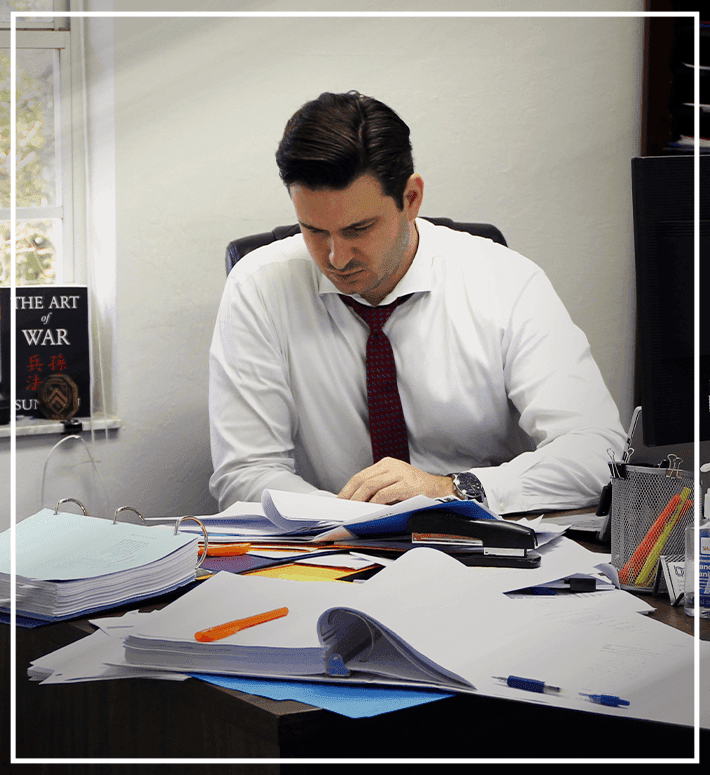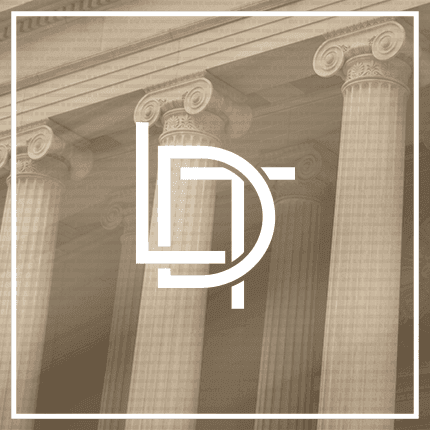 Cape Coral Personal Injury Attorneys
Put 40+ Years of Experience in Your Corner
At the personal injury law firm of Lusk, Drasites, & Tolisano, our accident attorneys are devoted to helping people who have been injured as a result of another person's or entity's negligence. A car crash, slip and fall, or any other personal injury can be a life-changing event, and the costs that follow often add to the pain and distress you may be experiencing.
Our accident lawyers have extensive experience in litigating personal injury claims and can assert your right to compensation from any party that caused the accident.
Breached Duty of Care
It is widely accepted that every Florida resident has a duty of care, which is a legal obligation to act in a reasonable manner given the situation. If an individual or business fails to do so, that is considered a breach of the duty.
For a personal injury case to succeed there must be a breach of a recognized duty as well as a connection between that careless action and the harm that forms the basis of the lawsuit. There also must be actual quantifiable damages that resulted from the defendant's breach.
Proving Negligence
Some additional legal considerations may affect your case, depending on your circumstances. For example, some defendants may try to cast blame on the victim for an accident.
If you were partly responsible for your own injuries, the doctrine of comparative negligence means that your recovery may be decreased by the percentage you are found to be at fault.
However, even if you were mostly responsible for causing an accident, you still can recover from any defendants to the extent that they were found liable.
---
Call our firm today to schedule a free consultation with a member of our firm.
---
Wrongful Death
In some tragic situations, the harm caused by someone else's negligence may be serious enough to result in death, either at the time or as a result of ensuing complications. It is important to know that Florida allows a victim's survivors to bring a claim for damages against any person or entity whose careless or reckless behavior caused their loss.
In a wrongful death action, the requirements are the same as those in an ordinary negligence lawsuit: duty, breach of duty, causation, and damages. However, a spouse, child, or parent of an individual who has passed away can also seek compensation for loss of companionship as well as burial and funeral expenses and other damages specific to a tragic death.

Personal Injury Statute of Limitations in Florida
The statute of limitations is a law that limit how long injury victims have to file a claim before they lose their legal right to do so. According to the Florida Statutes section 95.11(3)(a) you have four years from the date of your injury to file a personal injury claim.
There are exceptions to this law that can change your filing period. For example, in some situations, such as minor accidents, you may not discover the harm that has been done until a later date. It is especially important in these circumstances to hire a Cape Coral personal injury lawyer at once.
The attorneys at Lusk, Drasites, & Tolisano are skilled in Florida laws and can examine your case to make sure you do not risk losing important legal rights.

Our Personal Injury Attorneys
If you or someone you love has been harmed due to the negligence of another person or business, you may be entitled to legal recourse. The Cape Coral personal injury lawyers at Lusk, Drasites, & Tolisano can carefully review your case, evaluate whether you have a claim, and guide you through the legal process if you do.
Personal injury claims we handle include:
---
We serve individuals in and around Cape Coral, Fort Myers, and Naples. To speak with a personal injury attorney, call us toll-free at (239) 908-4930.
---
Continue Reading
Read Less
No Fees Until We Win

We offer Free Consultations, and work on Contingency Fees for Personal Injury cases. This means we ask for nothing from you until your injury case is concluded.

Prioritizing Your Experience

As a member of our community, we want to put your needs first, far ahead of the bottom line. We treat our clients like people, and never just like cases. 

In Practice Since 1982

We at Lusk, Drasites & Tolisano have been in practice for 40 years, which means you can count on our skill, experience, and community value to help you through your case.
Client Testimonials
"Answering all my questions and making me feel very important."

Shannon D.

"Highly recommend."

Rebecca M.

"There isn't enough stars for me to give."

Lynn E.